What is MOLLE?
A versatile, and secure mounting system, called MOLLE (pronounced "Molly"), is an acronym standing for "modular, lightweight load-carrying equipment". MOLLE compatible accessories and pouches can be attached to either rows of heavy-duty nylon fabric that are stitched on backpacks, rucks and load-bearing vests, or to metal grid panels that can be mounted to the interior of vehicles. This system lets you easily attach MOLLE pouches and countless accessories to your equipment or inside a truck or jeep for secure, adaptable on-the-go access.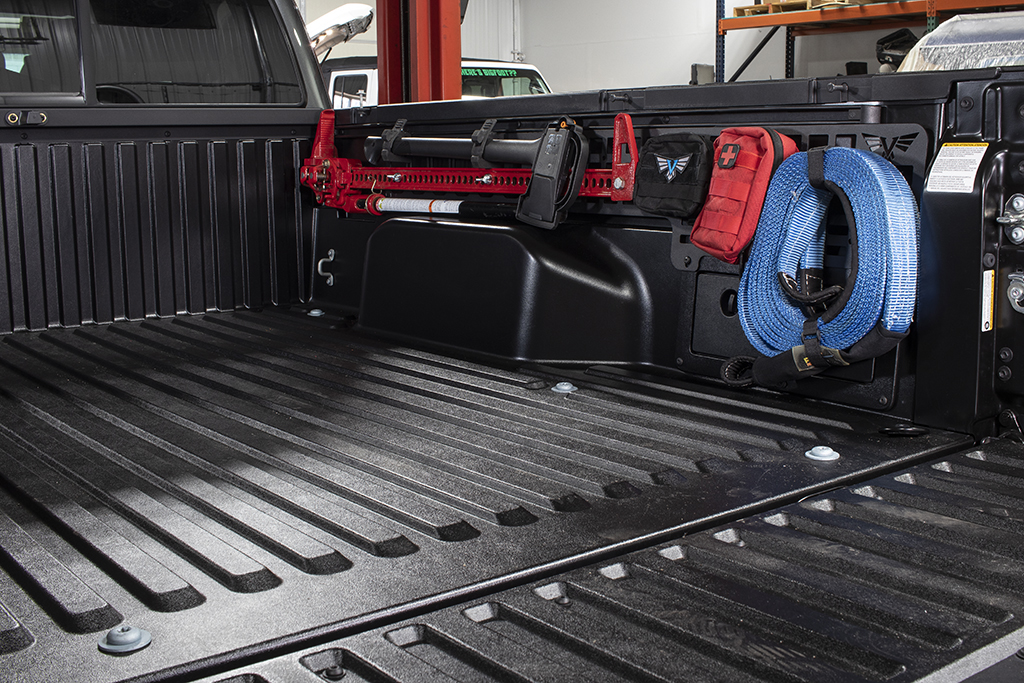 How to Use a MOLLE System
Your MOLLE attachment system will likely consist of or MOLLE-specific straps that are designed to weave between the attachment and the equipment or panels you're adding it to. These sticks securely snap shut to hold your attachments in place.
Follow these steps to attach your MOLLE gear to a compatible webbed or grid platform:
Choose a location to attach your gear. Try experimenting with the placement of your MOLLE pouches on top of your backpack, other equipment or panel to determine the best configuration before attaching anything.
Hold onto the end of the strap with the snap attached, and thread the strap through the bottom row of nylon webbing that your MOLLE attachment will align with, snap side up.
Weave the strap through the first row of nylon webbing on the backside of the attachment, tightening as you go.
Continue weaving the strap through the webbing on your equipment or grid on your panel and the attachment until all that remains are the snaps or buttons at the top.
If your attachment includes multiple straps, repeat this process for each strap until the entire attachment is secure.
Once you have the attachment exactly where you want it, secure the snaps or buttons to make sure your gear stays put.
Tips for Using MOLLE Gear
Putting together MOLLE-compatible equipment properly takes time, but these tips can help you attach your accessories more efficiently:
For attachments with multiple straps, weave both straps through the nylon webbing or grid panel at the same time. MOLLE sticks and straps are rigid, so alternating between the sticks while you're weaving can make the process easier.
Don't skip over any webbing or grid sections while weaving your sticks and straps through – use every row to keep your gear as secure as possible. Use all the webbing or grid sections you can on both your gear and on your pack, vest or panel.
You can use ALICE clips with MOLLE gear, but these outdated clips are not as versatile or durable as today's more advanced MOLLE-compatible equipment. If you have a choice, skip ALICE and use MOLLE instead.
MOLLE isn't hard to use, but it does take time to configure. Now that you know how MOLLE works (and how to attach your accessories properly), you'll always be able to outfit yourself with the gear you need for your next mission – and beyond.