ICON Vehicle Dynamics' Delta Joint PRO is a new innovative suspension articulation joint that combines the durability and longevity of factory style ball joints with performance and strength that exceeds traditional motorsports-style ball joints!
Fully rebuildable and serviceable, any of its components can be removed, inspected and replaced without the need to purchase a whole new joint. Delta Joint PRO utilizes a larger ball than the standard Delta Joint resulting in 56% more bearing surface and improved strength, durability, & lubrication sealing. Delta Joint PRO and its components are built tough, with chromoly ball and shaft that has a bearing surface hardened to Rockwell C 55. The replaceable races are made from graphite-impregnated sintered metal, machined to the finest tolerance to provide a flawless, metal-to-metal bearing interface. ICON even redesigned the lubrication system, with lubricant chanels that distribute grease more efficiently without extending past the baring seal.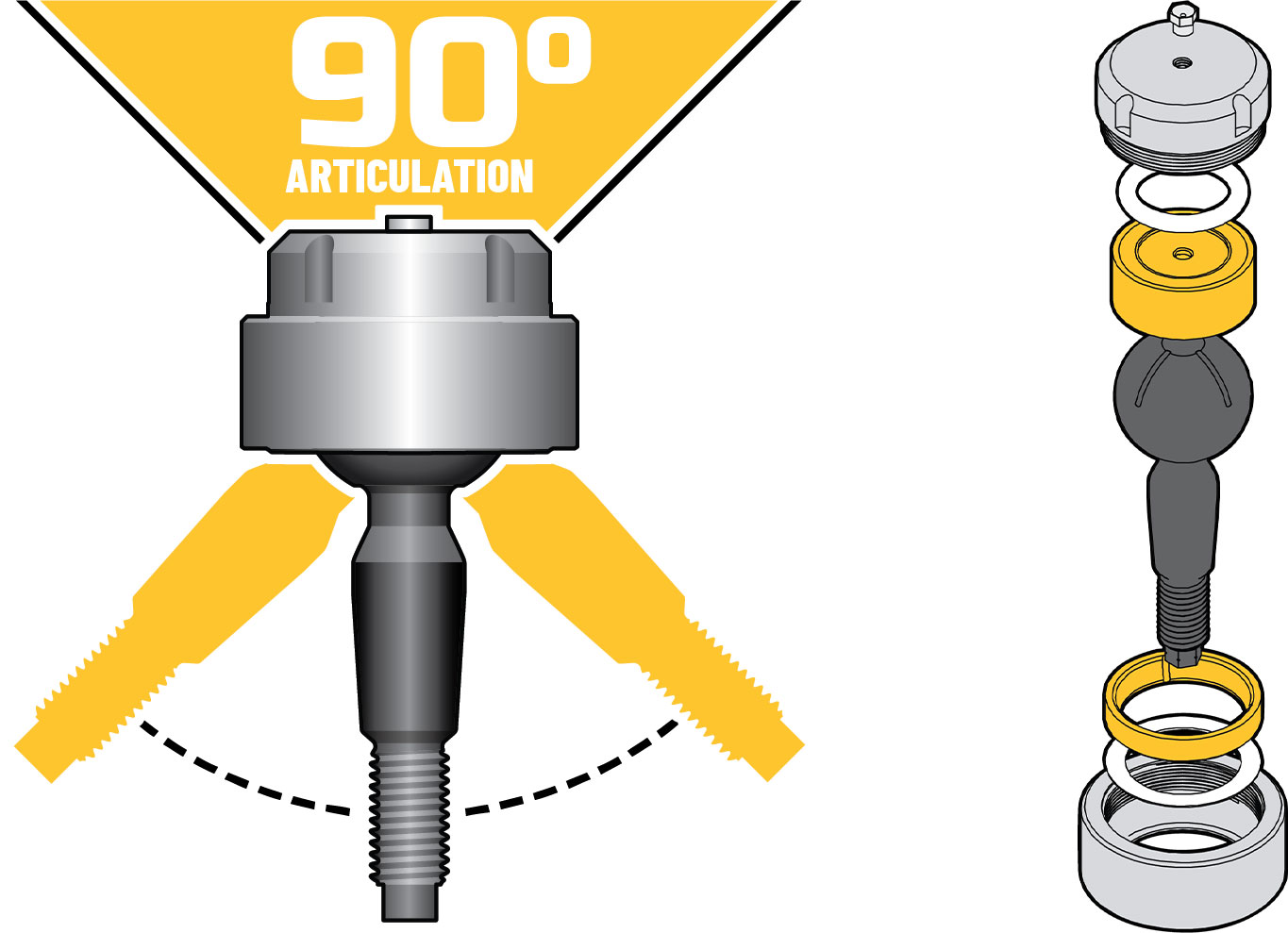 ICON suspension components with the all new Delta Joint PRO represent the next level in state of the art off-road performance and durability.
Key Features:
Combines the durability of OE ball joints with better strength and performance than traditional Uniballs
Up to 90 degrees range of motion; 14% improvement over standard Delta Joint
56% more bearing surface area than standard Delta Joint for longer life
Chromoly ball and stud with hardened bearing surface
Graphite-impregnated sintered metal bearing races
100% serviceable; replace any component; easy disassembly
Fully sealed with improved grease distribution channels
The Delta Joint PRO is making its debut in the 2021+ Ford Bronco Upper Control Arms by ICON Vehicle Dynamics, and will be used in all future applications requiring the increased performance benefits the Delta Joint PRO offer.
You can get the all-new Billet Upper Control Arms with the Delta Joint PRO for the new Bronco along with the entire of ICON Vehicle Dynamics products at SoCal SuperTrucks!